Books and brochures
The European Court of Human Rights and Freedom of Expression on the Internet
SCHR Brochure on Differences and Similarities between Online and Offline Content
Abstract
While there is freedom of expression on the internet, the rules for the online world are sometimes a bit different than those that apply offline. The latest SCHR brochure shows how the European Court of Human Rights protects or restricts freedom of expression on the internet, as well as the criteria the Court's decisions are based on.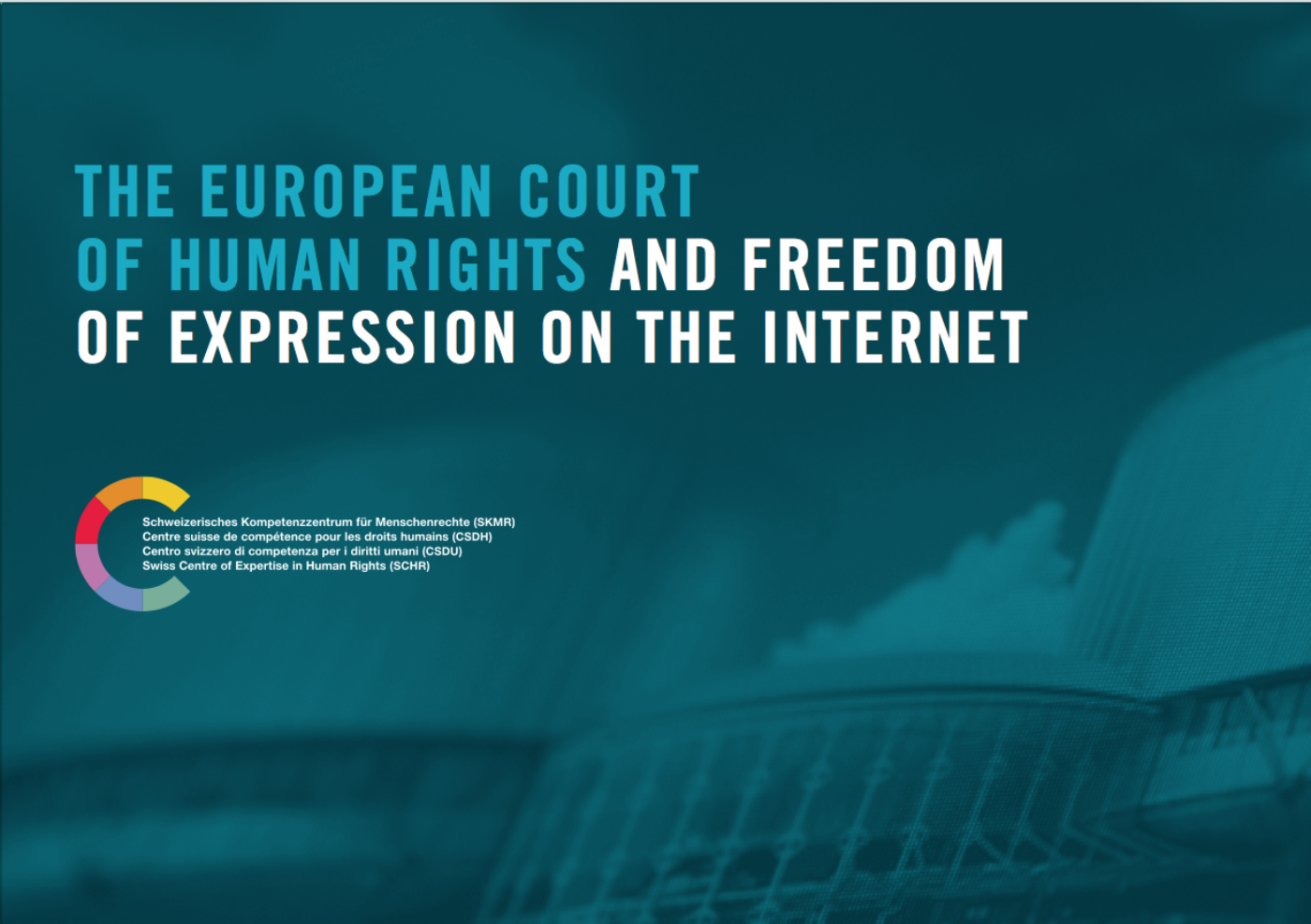 Do restrictions on freedom of expression apply equally online and offline? What is more important: freedom of expression or the privacy of individuals who are written about online? Do the same freedoms apply to all types of content? To what extent is a country, or a service provider, obliged to provide protection against hate speech?
More protection for privacy, equal freedom for political content
The European Court of Human Rights (ECHR) has been addressing questions of this nature in recent years and has delivered a number of landmark rulings. There are similarities, but also differences, between the digital world and the "real" world. The privacy of individuals requires stronger protection online, because defamatory material can be spread around the world within seconds and has a much greater impact. Political content, on the other hand, enjoys the same level of protection online as it does offline.
Seven case studies
The SCHR brochure "The European Court of Human Rights and Freedom of Expression on the Internet" contains seven case studies from across Europe. It sets out the arguments of the ECHR for upholding or rejecting a complaint, in plain language. Examples include hate speech toward a homosexual couple, the use of Nazi symbols as part of a debate, and online and offline poster campaigns.
Series of brochures about the significance of the European Convention on Human Rights
This publication forms part of a series of brochures produced by the SCHR on the importance of human rights to selected professional groups and areas of life.